Renovation of Our Historic and Beloved Saint Daniel Church in Hadeth El-Joubbeh



Translate this page to different Languages






The renovation of our Saint Daniel church is going well
but still need the financial support of all of us.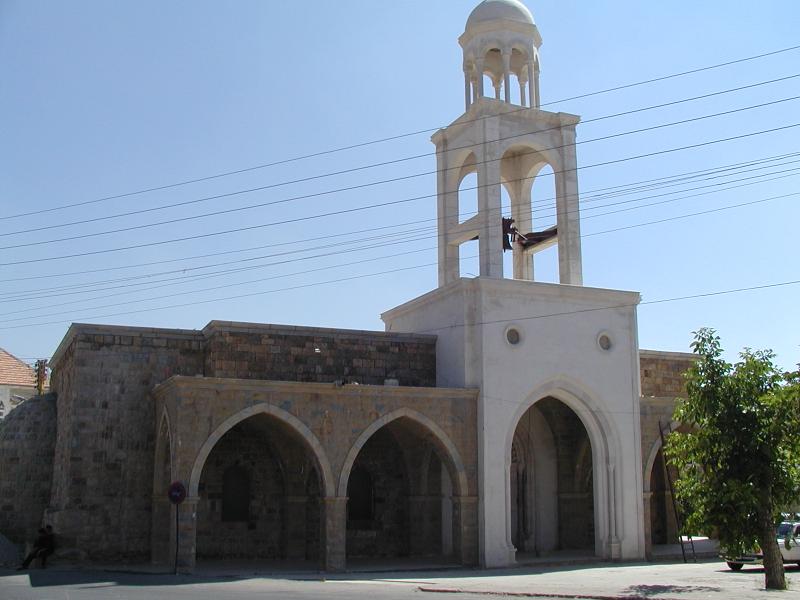 To pledge or to send support for the renovation project, please contact habib@hadeth.com or Mail a check for deposit in:
First Memorial Donation in the Memory of Saab Chalitta Saab

Banque Libanaise pour le Commerce S.A.L.
BRANCHE : KOUSBA
DEVISE : USD
Titulaire : WAKF MAR DANIEL HADATH EL-JEBBE
No.CLIENT :063961 000 8
Kousba, Lebanon

---
Very Recent Pictures from Saint Daniel


Georges Ghossayen, has donated another $20,000 for the St. Daniel Project, bringing his total donation to $45,000. The Saint Daniel Parish and Father Habib Saab would like to take this opportunity to thank Georges for his generous contributions.
New Pictures
and Financial Reports from the Saint Daniel Church Renovation
Excerpt from the speech of His Beatitude Patriarch Mar Boulus Boutros Sfeir when he visited Hadeth El-Joubbeh on July 31, 1998
Brief translation of of the excerpt from the Patriarch's speech
KIL ID WA ANTUM BIKHAIR From Father Habib Saab on the Occasion of Saint Daniel's Holiday, Sunday, Sept 13 1998
---
A view of the construction from Al Saha
---
A view from above and the South side
---
A view from the East side
---
A view from near Ain Al Saha
---
More Pictures from the St. Daniel Project Below
| Picture 1 | Picture 2 | Picture 3 | Picture 4 | Picture 5 |
| Picture 6 | Picture 7 | Picture 8 | Picture 9 | Picture 10 |
---
More Pictures from the St. Daniel Project From the South
| Picture 1 | | Picture 2 | | Picture 3 | | Picture 4 | | Picture 5 | | Picture 6 | | Picture 7 | | Picture 8 | | Picture 9 | | Picture 10 | | Picture 11 | | Picture 12 | | Picture 13 | | Picture 14 | | Picture 15 | | Picture 16 | | Picture 17 | | Picture 18 | | Picture 19 | | Picture 20 | | Picture 21 | | Picture 22 | | Picture 23 | | Picture 24 | | Picture 25 | | Picture 26 | | Picture 27 |
---
More Pictures from the St. Daniel Project From the West
| Picture 1 | | Picture 2 | | Picture 3 | | Picture 4 | | Picture 5 | | Picture 6 | | Picture 7 | | Picture 8 | | Picture 9 | | Picture 10 | | Picture 11 | | Picture 12 | | Picture 13 |
---